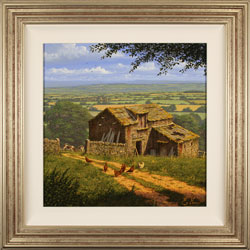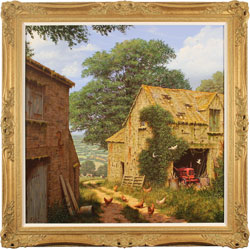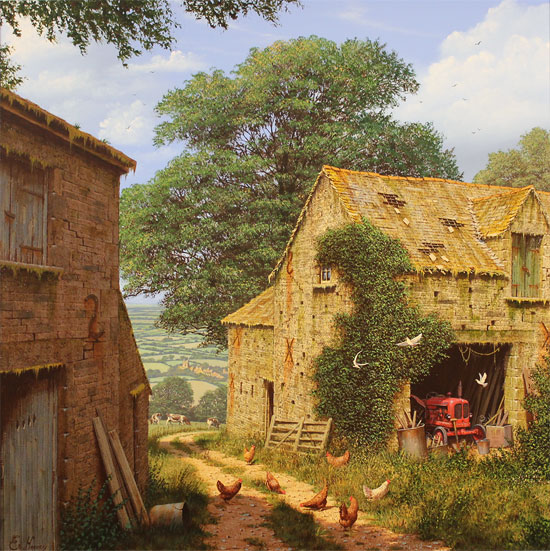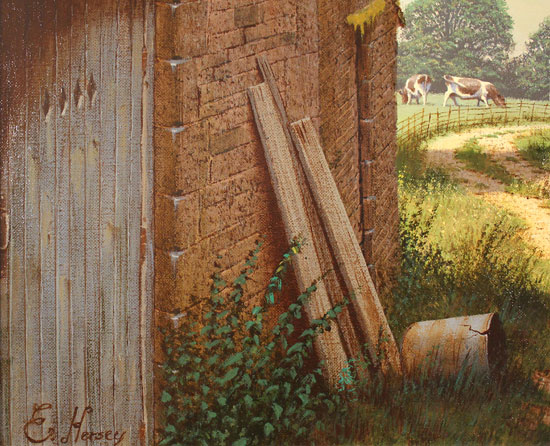 Edward Hersey is one of York Fine Arts' most popular artists, celebrated for his ability to pair the grandeur of the Yorkshire countryside, with provincial tranquillity. As we view Farmyard Corner, it is as though we are peering into a private world of scratching hens and startled doves. The only sign of recent human occupancy, a red tractor, humorously peeping out from a lavishly dishevelled farm building.
Farmyard Corner.
30.0 x 30.0 inches + frame
(76 x 76 cms + frame)
British handmade frame.

Certificate of Authenticity included.
Sold
YORK FINE ARTS

is an established art gallery for over 44 years with an international reputation for sourcing high quality traditional and contemporary fine art.


© York Fine Arts | 2018. All art work copyrighted to the original artist.
York Fine Arts, 83 Low Petergate, York, North Yorkshire, YO1 7HY, UK | Tel: 01904 634221