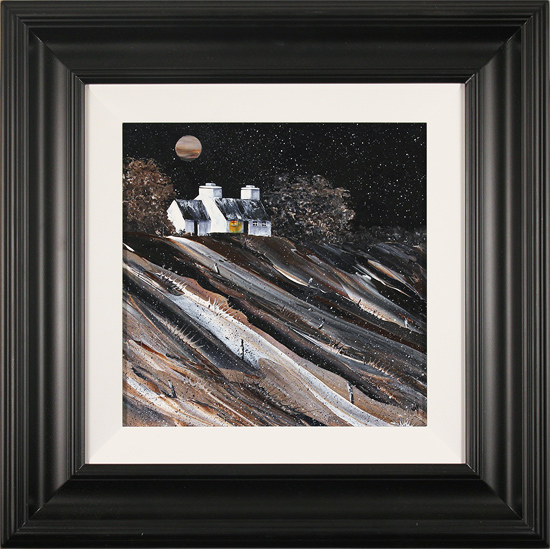 British Contemporary Artist
Original oil paintings
(b.1972) Bedfordshire
Jay was born in Bedfordshire in 1972. From an early age, Jay's artistic family surrounded him with colour and design. Both his grandfather and great grandfather were artists, and unsurprisingly, greatly influenced his growth as an artist. It was only a matter of time before Jay followed in their footsteps and became a professional artist.
Despite his obvious talent, Jay has had no formal training. His self-disciplined commitment to his work has enabled him to master a number of mediums including oils, acrylics and watercolours. His development as an artist continues to flourish as he further cultivates his technique and evolves his style.
Jay is renowned for his versatility as an artist. From bright woodland scenes full of texture and colour to hauntingly subtle moonlit beaches, Jay's work demonstrates his ability to master a wide range of styles while maintaining his artistic identity. He continues to expand the variety of subjects he paints, consistently pushing himself to new levels.
He now lives in South Wales with his family, where he paints as a full time artist.
Signed Limited Edition Prints
A Selection of Sold Art Works
Please note that all Jay Nottingham art listed in this section has previously been displayed for sale and is not currently available.
If you have purchased a listed artwork and would prefer the listing to be permanently removed, please contact us by email or telephone.
YORK FINE ARTS

is an established art gallery for over 44 years with an international reputation for sourcing high quality traditional and contemporary fine art.


Jay Nottingham | British Contemporary Artist | All Art | Original oil paintings
© York Fine Arts 2018. All art work copyrighted to the original artist.
York Fine Arts, 83 Low Petergate, York, North Yorkshire, YO1 7HY, UK | Tel: 01904 634221