Restoration and Conservation
We offer a comprehensive fine art restoration and conservation service to suit a wide range of needs, from basic cleaning to extensive repairs. Just as each artwork is unique, each restoration is a tailored, precise process. Our experienced staff are able to evaluate the extent of the damage and recommend the necessary course of action to ensure the artwork is restored to its previous condition.
Our fully accredited restorer has undertaken work for private and commercial clients, city and county councils, churches, museums, galleries, charitable trusts and other national institutions.
Types of Restoration
✔ Oil painting repairs: holes, rips and tears, flaking or cracked paint
fire, water or vandalism damage, sun/UV damage, faded colours and discolouration
✔ Paper artwork repairs: remounting, discolouration and water damage
Types of Fine Art Restored
✔ Oil paintings on canvas and panel/board
✔ Paper artwork including watercolours, prints, and drawings
Clients Include
✔ Private individuals and companies
✔ Local councils
✔ Museums, galleries and stately homes
✔ Insurance claims/companies
Once artworks have been restored, we also offer a fine art
picture framing
service.
For a free and no obligation estimate please telephone either our York gallery on 01904 634221 or our Harrogate gallery on 01423 561228.
Born in Barnsley in 1851, William Mellor was a British landscape painter, who devoted his life to travelling the country and capturing the Romantic beauty of the British Isles.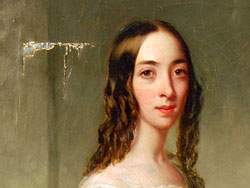 Recently featured on the Antiques Road Show.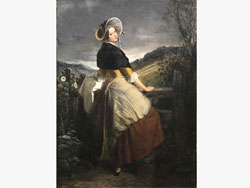 Richard Redgrave was born in Pimlico, London in 1804, and forged a remarkable career as both an artist and a reformer of art education in Britain.
YORK FINE ARTS

is an established art gallery for over 44 years with an international reputation for sourcing high quality traditional and contemporary fine art.
Read more about the gallery ››
© York Fine Arts | 2018. All art work copyrighted to the original artist.
York Fine Arts, 83 Low Petergate, York, North Yorkshire, YO1 7HY, UK | Tel: 01904 634221