Restoration and Conservation
We offer a comprehensive fine art restoration and conservation service to suit a wide range of needs, from basic cleaning to extensive repairs. Just as each artwork is unique, each restoration is a tailored, precise process. Our experienced staff are able to evaluate the extent of the damage and recommend the necessary course of action to ensure the artwork is restored to its previous condition.
Our fully accredited restorer has undertaken work for private and commercial clients, city and county councils, churches, museums, galleries, charitable trusts and other national institutions.
Types of Restoration
✔ Oil painting repairs: holes, rips and tears, flaking or cracked paint
fire, water or vandalism damage, sun/UV damage, faded colours and discolouration
✔ Paper artwork repairs: remounting, discolouration and water damage
Types of Fine Art Restored
✔ Oil paintings on canvas and panel/board
✔ Paper artwork including watercolours, prints, and drawings
Clients Include
✔ Private individuals and companies
✔ Local councils
✔ Museums, galleries and stately homes
✔ Insurance claims/companies
Once artworks have been restored, we also offer a fine art
picture framing
service.
For a free and no obligation estimate please telephone either our York gallery on 01904 634221 or our Harrogate gallery on 01423 561228.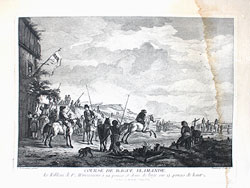 Born in Paris in 1719, Pierre Francois Beaumont established himself as an inventive and prolific artist. By the end of his career he was considered one of France's foremost engravers.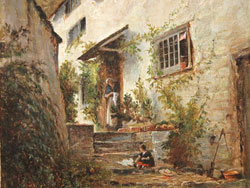 A pre-eminent female Illustrator, Helen Allingham went on to become the first woman to be admitted as a full member of the Royal Watercolour Society.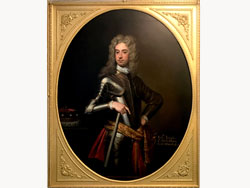 Artist and innovator, Sir Godfrey Kneller was born in 1646, and being appointed to the role of Principal Painter to the Crown in 1680, went on to become the most influential portrait painters of his day.
© York Fine Arts | 2018. All art work copyrighted to the original artist.
York Fine Arts, 83 Low Petergate, York, North Yorkshire, YO1 7HY, UK | Tel: 01904 634221