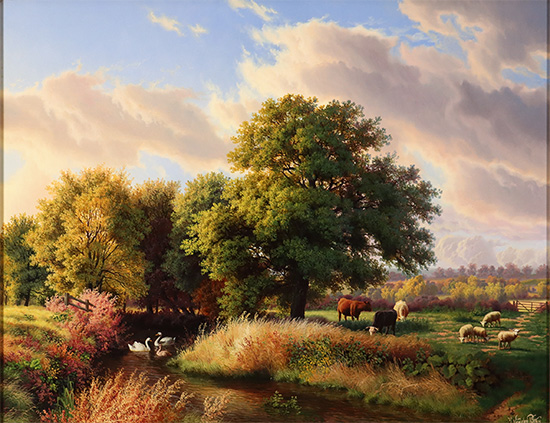 British Landscape Artist
Original oil paintings
(b.,) Leyden, Holland
Beautifully composed and brimming with vibrant colour and fine detail, Daniel Van der Putten's paintings are contemporary classics that stand the test of time.
An artist of international acclaim and appeal, Daniel is one of the gallery's most collectable artists. With a triumphant combination of acute observation and romantic perspective, Daniel gracefully and singularly ushers viewers through the story of the British landscape as it revolves through the seasons.