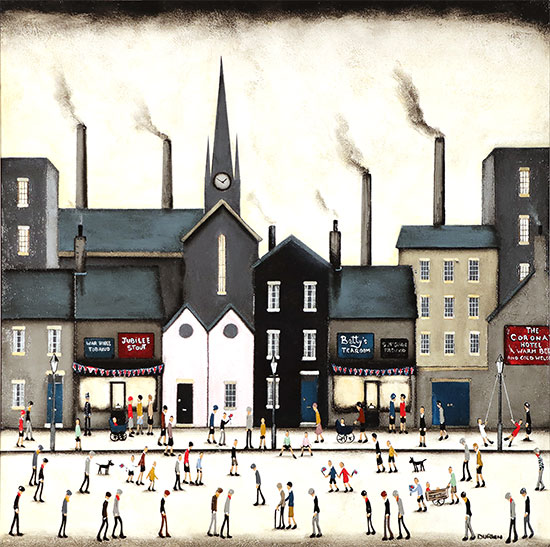 British Contemporary Artist
Original oil paintings
(b.1964) Middlesbrough, North Yorkshire
Filled with entwining narratives and playful feats of irony, Sean's paintings are comical yet grounded in the realities of industrial life. Seas of 'matchstick people' trudge through worlds of imposing, brutalist shapes while mischief-making characters and their foils bring a light-hearted nature to an otherwise forbidding and minimally coloured world.
Now an acclaimed artist with a fiercely loyal following, Sean continues to resonate with audiences across the country with his playful paintings and sensational story.