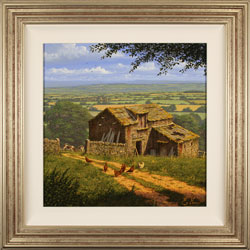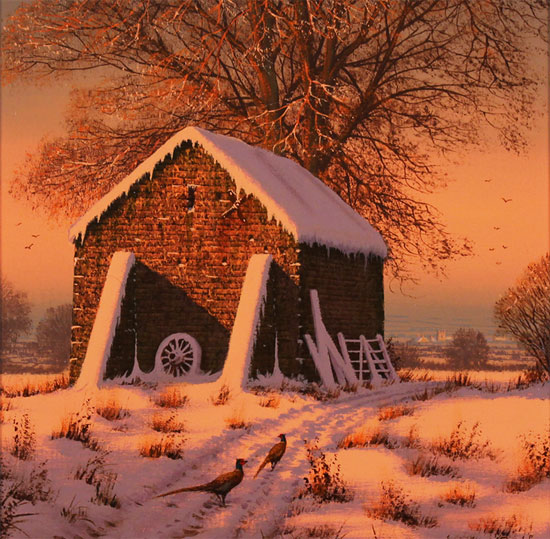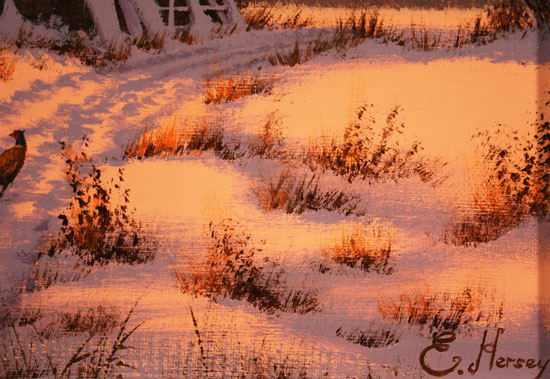 As another winter's day draws to a close, the tranquillity of Edward Hersey's A Crisp Winter's Eve radiates from the canvas. In the distance, beyond the snow-capped outbuilding, the residents of a small village stoke their fires for the evening as two wandering pheasants look on, their crimson crested faces befitting the golden hues of the setting sun.
A Crisp Winter's Eve.
Original oil painting on canvas

.

Signed below right.
12.0 x 12.0 inches + frame
(30 x 30 cms + frame)
British handmade frame.

Certificate of Authenticity included.
Sold
YORK FINE ARTS

is an established art gallery for over 44 years with an international reputation for sourcing high quality traditional and contemporary fine art.


© York Fine Arts | 2018. All art work copyrighted to the original artist.
York Fine Arts, 83 Low Petergate, York, North Yorkshire, YO1 7HY, UK | Tel: 01904 634221