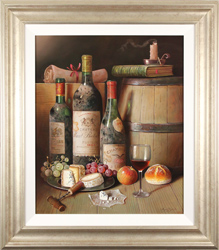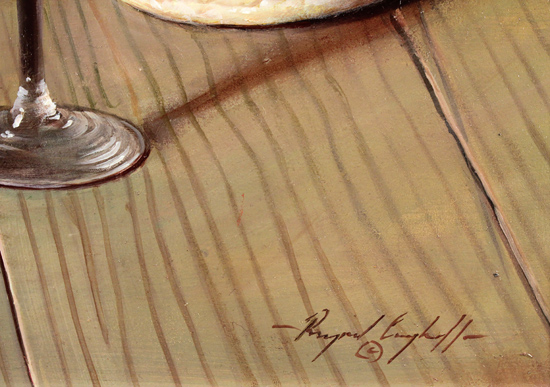 With A Choice Collection, Raymond Campbell lays a sumptuous feast before us, replete with the finest vintage wines and cheeses, glistening ruby fruits and an inviting glass. We are also met with elegant intrigue -a candle freshly blown out, a scroll tied with scarlet ribbon, a half-read novel bound in olive vellum- Campbell's unmistakable refinement and finesse can be found in every detail.
A Choice Collection.
Original oil painting on panel

.

Signed below right.
20.0 x 24.0 inches + frame
(51 x 61 cms + frame)
British handmade frame.

Certificate of Authenticity included.
Sold
© York Fine Arts | 2018. All art work copyrighted to the original artist.
York Fine Arts, 83 Low Petergate, York, North Yorkshire, YO1 7HY, UK | Tel: 01904 634221