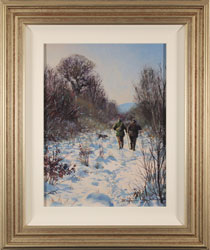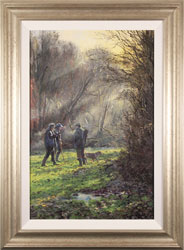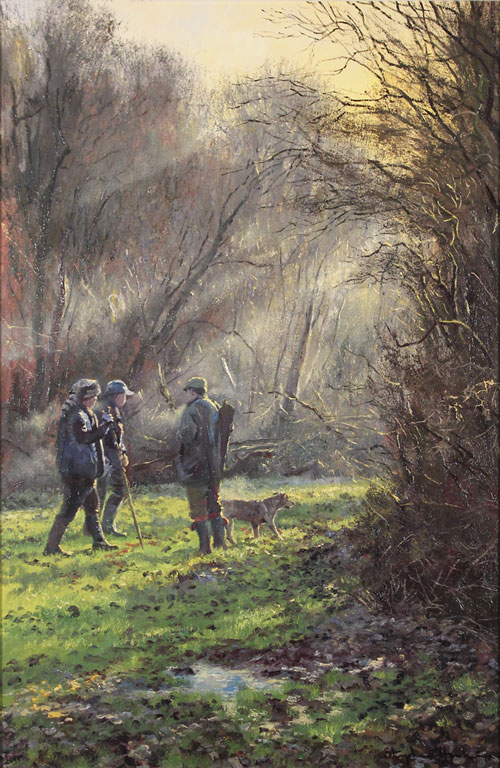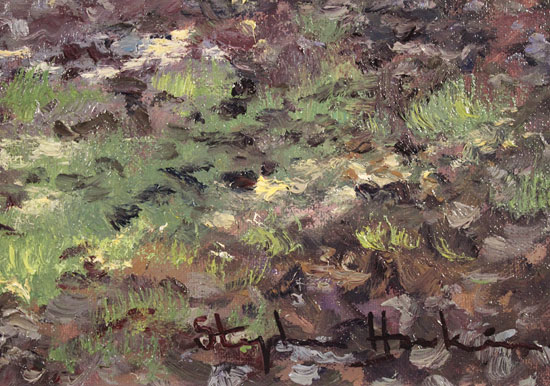 Early Morning Drive captures the dawn success of a small hunting party, illuminated by the pale morning light. It is the small details in Hawkins' scene, -an eccentrically worn racoon hat, the hint of scarlet which runs from a hunter's boots to the grass beneath his feet, a game bird casually flung over one shoulder- which ground the splendour of the sunlit wood, and portray all of the comradery and geniality of the gathering.
Early Morning Drive.
Original oil painting on canvas

.

Signed below right.
20.0 x 30.0 inches + frame
(51 x 76 cms + frame)
British handmade frame.

Certificate of Authenticity included.
Sold
© York Fine Arts | 2018. All art work copyrighted to the original artist.
York Fine Arts, 83 Low Petergate, York, North Yorkshire, YO1 7HY, UK | Tel: 01904 634221