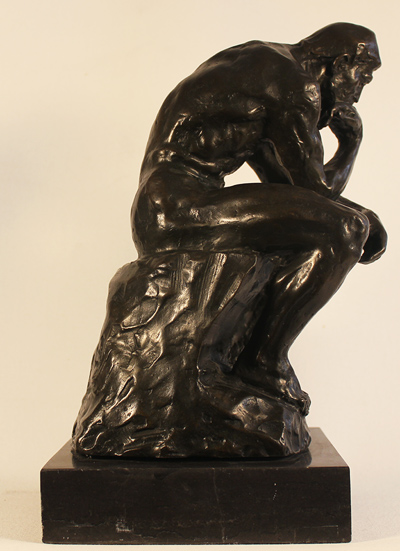 Bronze Sculpture
Bronze
(b.Unspecified) Unspecified
Our collection of marble-mounted bronze reproductions ranges from figurative to wildlife, each an artistic replica of a recognised sculpture. The bronzes are made using the traditional lost-wax method, which uses a meticulously crafted wax model of the sculpture to create the mould for metal casting. The precise nature of this method results in an exquisitely detailed sculpture. All bronzes are furthermore finished with a layer of rich patina, which provides a depth of colour that will continue to develop over time. Bronze reproductions make a timeless and classic addition to any collection.
A Selection of Sold Art Works
Please note that all Bronze Statue art listed in this section has previously been displayed for sale and is not currently available.
If you have purchased a listed artwork and would prefer the listing to be permanently removed, please contact us by email or telephone.
YORK FINE ARTS

is an established art gallery for over 44 years with an international reputation for sourcing high quality traditional and contemporary fine art.


Bronze Statue | Bronze Sculpture | All Art | Bronze
© York Fine Arts 2018. All art work copyrighted to the original artist.
York Fine Arts, 83 Low Petergate, York, North Yorkshire, YO1 7HY, UK | Tel: 01904 634221