I recently found myself rather uncharacteristically watching the sky as a storm came in. From seemingly nowhere, the wind began to swirl what had previously been crisp, unadulterated clouds into increasingly dark and wild tiers of intimidating grey. Within minutes I was being whipped by bursts of misting rain, surrounding me with the mingling smell of warm, damp earth and wet grass. As the last of the sunlight broke through the lining of the clouds, I felt a twinge of déjà vu. It was in that moment that I realised why this scene felt so achingly familiar. In the real world, miles away from any gallery—I was in a Clare Haley painting.
It is precisely that level of power that has made Yorkshire artist Clare Haley one of the most exciting landscape artists to emerge on the contemporary art market. With nods to the drama of John Martin's apocalyptic paintings and to the colours and heritage of Sidney Richard Percy's landscapes, Clare's own unique style resurrects the tradition of British landscape painting and brings it into the 21st century with graceful transcendence. Clare herself describes her work as "contemporary northern landscapes which mostly appear timeless, of any era. Earthy, wild places to become lost in." I think her collectors would wholeheartedly agree that the 'Light of Yorkshire' achieves just that with each of her precious paintings.
But long before she was christened the 'Light of Yorkshire', Clare Haley was just another budding artist. She initially completed a foundation course in art and design, where one of her tutors saw Clare's talent and adamantly encouraged her to specialise in fine art; but even at a young age, painting was already so deeply personal to Clare, and she had no desire to be told how she should or should not paint. Choosing instead to specialise in graphics, in her early twenties Clare moved to Northern Ireland to work as a graphic designer, continuing to paint in her free time. Setting up a small shop, Clare sold her own paintings alongside art supplies, and it wasn't long before she attracted the attention of the local community. One of the gallery owners visited the shop and purchased nearly all of Clare's paintings to sell. As one might expect, the gallery quickly sold them all, prompting the gallery to begin what would be a successful professional relationship that would last for five years.
This sort of attention from local galleries would not be an isolated incident for Clare. By 2010, she had moved back to England and had worked in graphics for another ten years as a product designer for Hallmark. Again growing restless with graphics alone, Clare decided to submit a painting for Holmfirth Art Week, one of the largest open exhibitions in the country. When taking her painting to a local gallery for framing, yet another gallery owner was astonished by Clare's work, and begged her to let him keep the painting to sell. Reluctantly agreeing, Clare returned home to start work on another painting for Holmfirth Art Week. By the time she had brought in the second painting, the first had long sold, again prompting the gallery owner to request to keep this second painting. Taking heed of what had become almost a laughably obvious sign from the universe, Clare decided to take the plunge, quit her job, and commit herself to her true love: landscape painting.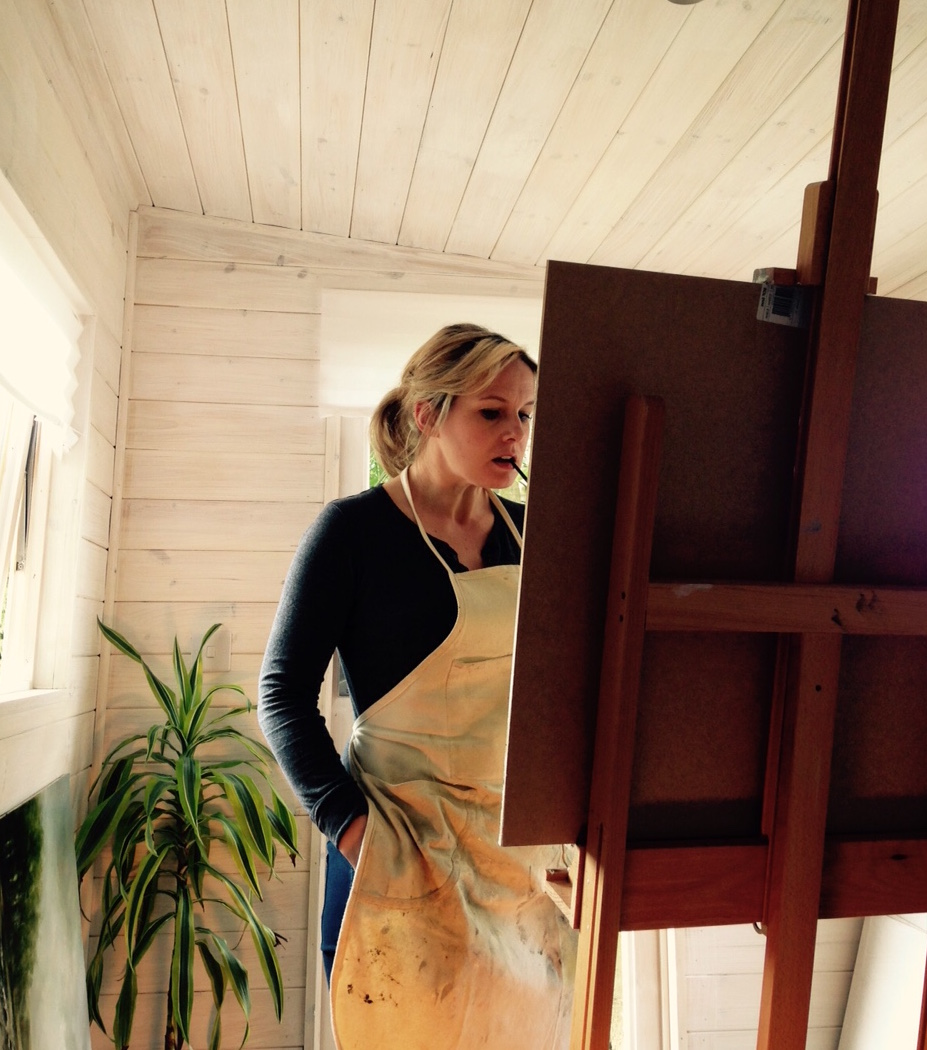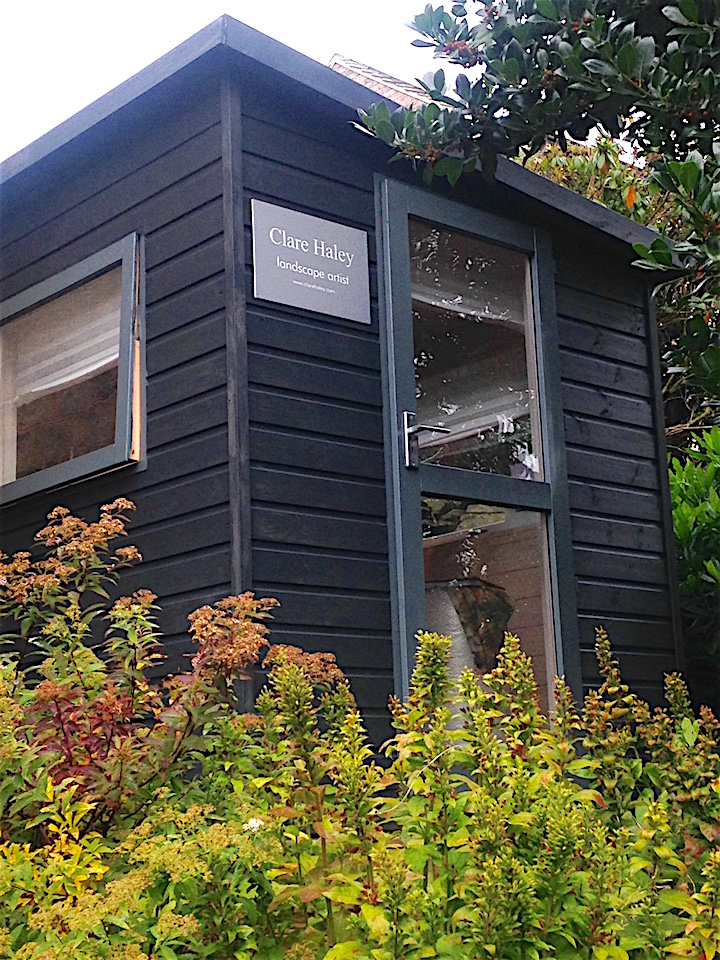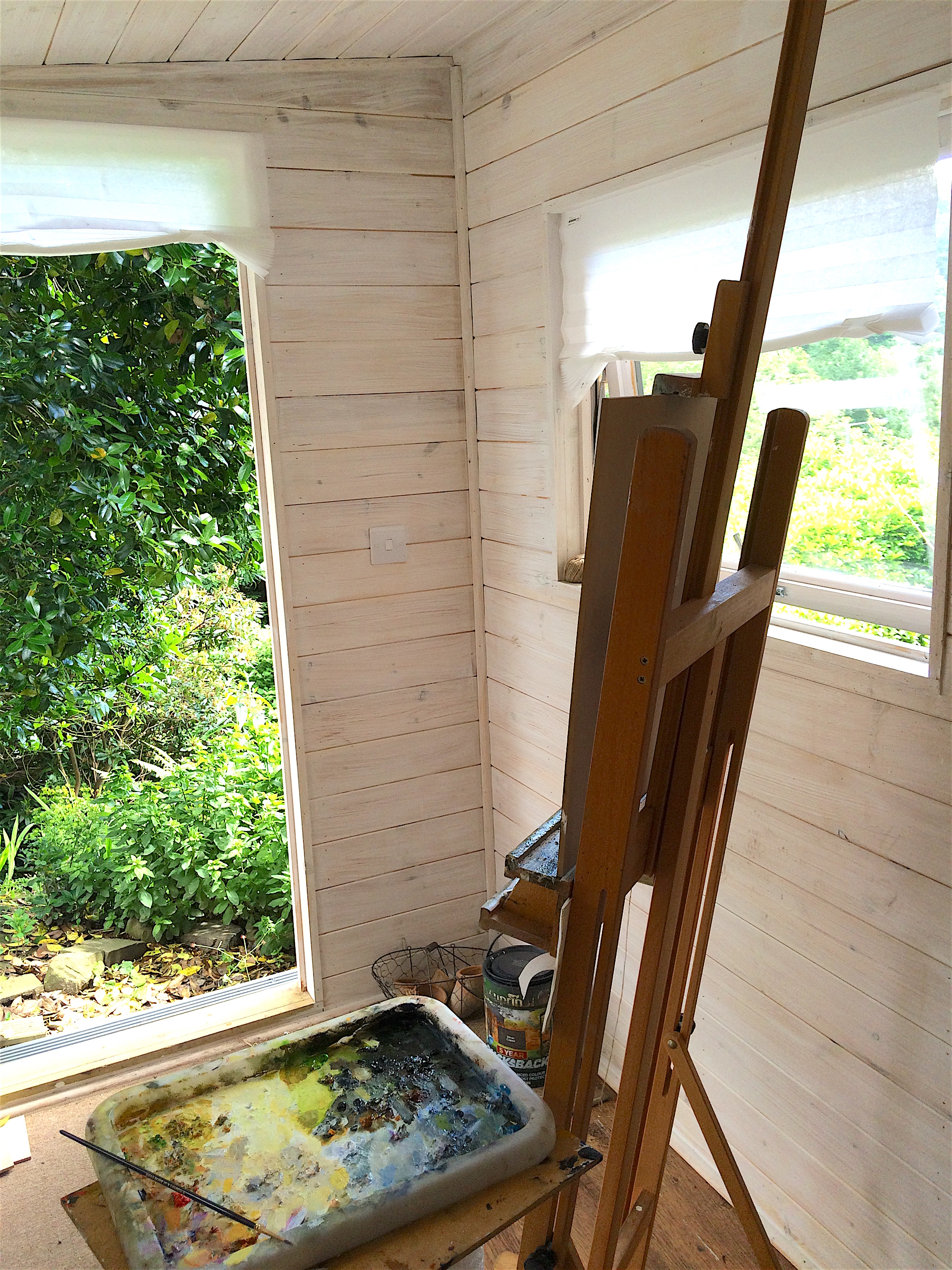 Despite the fact that her work has been repeatedly praised and sought-after by galleries and avid collectors alike, Clare retains an exceptional sense of genuine humility. She has received letters from collectors detailing their emotional attachment to her work, and even been commissioned for an in memoriam painting in tribute to a collector's late father. Yet I would imagine the thought that she was the one giving something special to her collectors has never even crossed her mind. Quite the contrary. Clare remains honoured by her collectors' support. "One thing I have realised is that if a person loves a painting enough to invest their hard earned money, it is a huge compliment to my work and mindset. All ages and financial situations have bought my work, and I am still astounded that even the younger end of the buyers' market either save up specially or use various payment schemes to purchase one of my paintings." It is this grounded nature that is perhaps one of the things I love most about Clare.
A close second would be her way of working. Fuelled by no more than coffee and her love of the northern landscape, each day Clare retreats to her studio—lovingly named the 'Shedio'—to paint her masterpieces. A small, insulated shed perched alongside her home, Clare's Shedio is a bright, light-drenched haven, and more importantly, her own solace in which to create. "Most of my landscape work is a vision of my imagination, so I therefore have to work alone to be able to bring out the visuals in my head without interruption. I either already have ideas of how I want the painting to look or feel before I begin, or I may just place the primed board on the easel and start to brush around until something appears and I will work with it." Yet no matter how her paintings take shape, Clare relishes the process from start to finish. "When I am creating in the studio the whole experience is a pleasure—the smell of the oil paint and linseed oil, the anticipation of how the painting is going to turn out and the very act of painting with a brush onto board."
But for Clare, painting is more than just a pleasure, or even a vocation; it is a fulfilment of her need to create tangible, emotional representations of the landscape. "When I look at my own work I need to feel what I intended to portray is evident in the painting. I have to feel that I want to go there, see it or walk through and feel the air—and in the more dramatic pieces I like to feel slightly intimidated." When looking at Clare's paintings, it is immediately obvious that Clare's own emotional connection to her work is seamlessly translated, leaving us no choice but to lose ourselves in the moment she has created.
Never one to rest on her laurels, even when Clare has achieved that priceless connection between painting and viewer, she still pushes for more. "When I see a finished piece on a gallery wall, I feel extremely proud yet slightly uneasy. To be able to stand back and look at my painting and say 'perfect' would be creative suicide for me, as striving to improve and pushing myself further is part of my artistic growth." With her eyes now set on further exposure and recognition in the contemporary art world, Clare's future is nothing short of exciting—for as any northerner knows, what a Yorkshirewoman wants, a Yorkshirewoman gets.
It takes an incredibly talented artist to capture the way he or she sees the world, but it takes a truly spectacular one to actually change the way others see it. As she continues to grow as an artist, it becomes increasingly obvious that Yorkshire artist Clare Haley is the latter. Through her powerfully immersive paintings, Clare not only depicts the wild beauty of the northern British landscape with an unparalleled perspective, but furthermore actually envelops viewers in a frame of mind that lingers far after they step away from her paintings. Speaking from my own experience, once you have lost yourself in a Clare Haley, you simply don't view the world the same way again.
'Clare Haley: Light of Yorkshire' opens on Friday, 29th of July and runs until Sunday, the 21st of August 2016. You can read more about Clare and view her available work here.