It is with great sadness that York Fine Arts shares the news of British landscape artist Terry Grundy's recent passing. An extraordinary artist who followed his heart's passion for fine art, Terry faithfully committed himself to capturing the beauty of the English countryside for all to enjoy. With a longstanding career and a loyal following, the legacy Terry leaves behind in the tradition of contemporary British landscape painting will be a lasting one.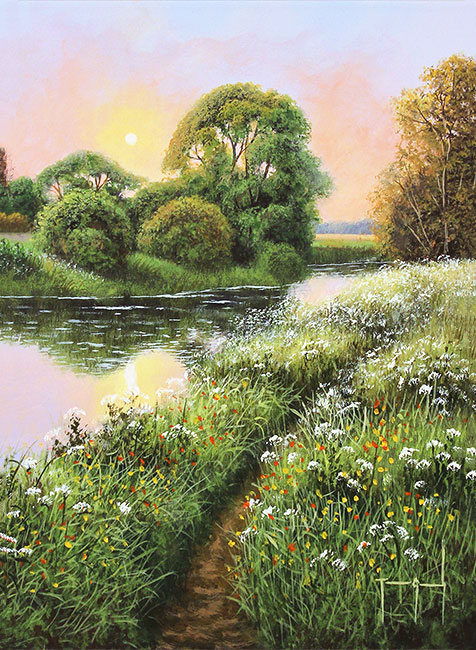 Born in Bolton in 1956, Terry had a passion for fine art from an early age. Though he dedicated much of his free time developing this passion as a hobby, Terry initially chose a career in engineering. But by the 1980s, his love of fine art proved too strong to ignore and his childhood dream of being a fine artist was overwhelmingly re-ignited. Bravely choosing to leave his engineering career behind, Terry embraced his new career as a professional landscape artist, determined to unveil and share the natural beauty of the world around him.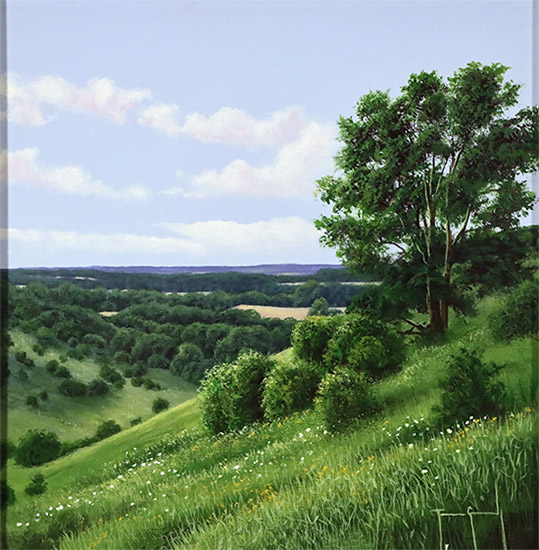 Terry went on to find great success as one of the country's leading landscape artists, so the legacy he leaves behind is a marked one. Over the years, his immmersive compositions and meticulous attention to detail became the hallmark of his work and attracted the attention of galleries and adoring collectors around the world. Such was the love of his work that Terry was often privately commissioned by his collectors, including the Earl of Carnarvon, who commissioned a painting of the grounds of his home, Highclere Castle, the primary filming location for 'Downton Abbey'. There remains no doubt that his paintings, once cherished, will now be forever treasured for many years to come.
To view Terry's remaining collection of original paintings, visit his artist page here.