It is with great sadness that York Fine Arts says goodbye to renowned British wildlife artist Wayne Westwood after his recent passing. A leading figure in his field, Wayne was a great lover of the outdoors, pouring his passion for the natural world and its creatures into each and every one of his paintings. Both Wayne and his contribution to British wildlife art will be sorely missed.
Wayne valued the importance of following one's passion in life. As a child, he dreamt of becoming an artist after receiving a beautifully illustrated copy of The Readers Digest Book of British Birds. When he later suffered an untimely heart attack in his twenties, Wayne decided to make this childhood dream a reality, investing all his time and energy into developing his natural artistic talent. His dedication and discipline paid off, and in just a few short years as a professional artist, he firmly established himself as one of the country's leading wildlife painters.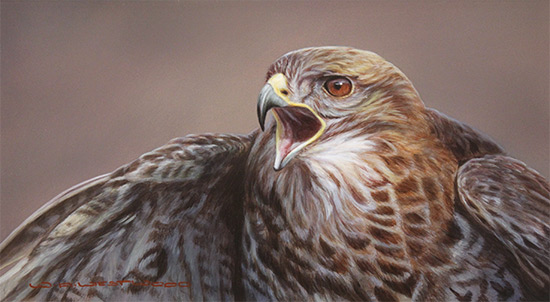 Wayne leaves behind a legacy that will not be forgotten. Over the course of his life, his original paintings and limited edition prints were joyfully added to the collections of adoring collectors around the world and were also featured in publications such as Birds Illustrated and Countryman's Weekly. There is therefore no doubt that his work will continue to be enjoyed for many years to come and furthermore—just as Wayne was so inspired—inspire the next generation.
To view Wayne's remaining collection of original paintings and signed limited limited edition prints, visit his artist page here.